Annual Plumeria Society of South Texas SALE, July 24!
CORPUS CHRISTI—What every plumeria lover waits for, especially after 15 months of pandemic and a hard freeze, is almost here! It'sJuly 24 annual PLUMERIA SALE, 10 a.m. to 1:30 p.m., both at South Texas Botanical Gardens, 8545 S. Staples St.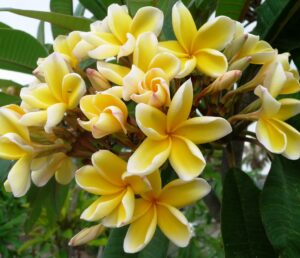 Free admission to Sale only, at Botanical Gardens Education Station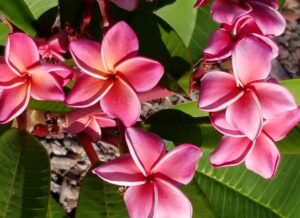 Free and open to the public, the July 24 sale, at Education Station's classroom and deck, is the first Plumeria Society Sale since July, 2019. Cuttings and rooted plants, named and unnamed varieties, will be sold, with proceeds benefitting the Botanical Gardens' Plumeria exhibit, which this year required almost total replacement after power went out to the wintering greenhouse during February's freeze.
The Plumeria Society, started in 1993 by Robert Owen, established the Plumeria exhibit with more than 100 plants from member collections prior to the 1996 dedication of the Botanical Gardens site. The Society continues to curate and maintain the collection, growing their membership. For more information, email psstcorpus@gmail.com, or 361-852-2100.